The easiest way to your smart home
Within the fast-growing market segment of Smart Home the Nedis SmartLife ecosystem has a proven track record and a large and rapidly growing customer base. Nedis SmartLife has become a leading smart home brand in Europe and the first choice for B2B business.

Join us now and utilize the momentum of the market to boost your sales.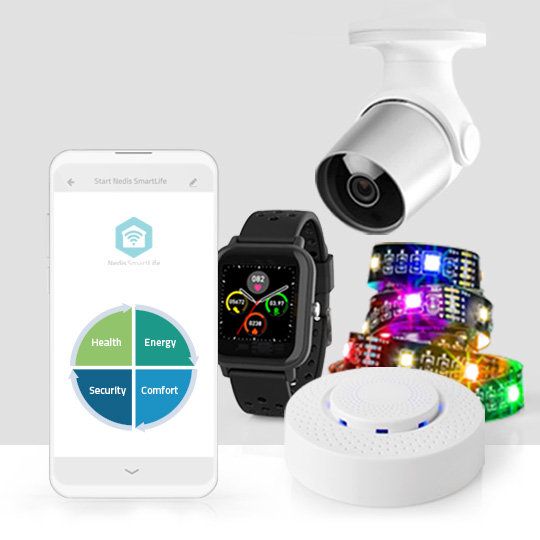 Assortment
Nedis SmartLife provides solutions that reduce costs, improve energy efficiency, and increase comfort at the touch of a button. Our extensive product range offers something for everyone, and each product has its place in the greater scheme; each contributes to the overall customer experience on one or multiple levels.
Application
With our Nedis SmartLife app, you can monitor and control all your devices from one place. It's easy to install, use and understand - no matter your age or level of experience.

The Nedis SmartLife app: It can help you monitor your home and the temperature. By controlling the heater or air conditioner when you are on your way home from work. It can help to reduce energy costs by turning off the lights or other products when you are not in a room. It can prevent burglary by simulating your presence by changing the lights and operating your shutters when you're away, or by sending a notification if the front door is opening unexpectedly.

Works with Zigbee, WIFI and Bluetooth®. Use it together with your Amazon or Google Voice Assistants as well Apple Siri for further ease of use.

The SmartLife app is available for free in the App Store or Google Play.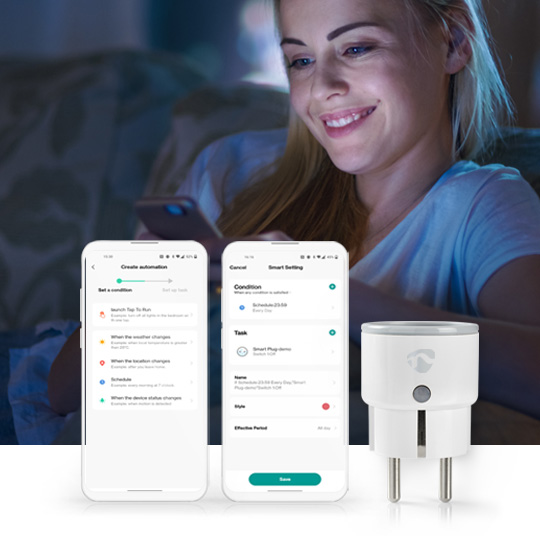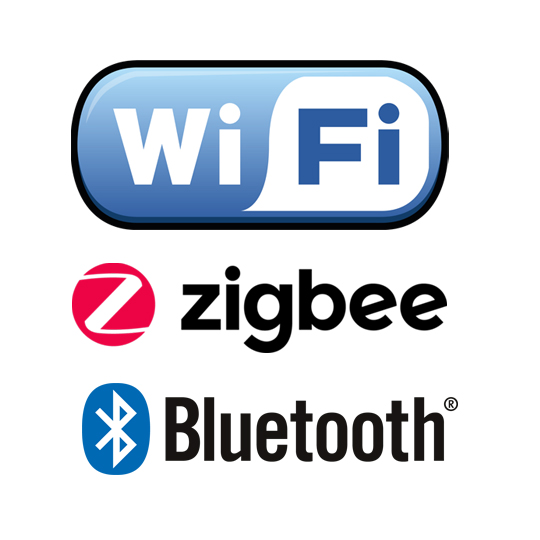 Technology
Connecting your smart products to be wireless via internet connection is something that comes as a basic requirement nowadays. In the home automation and control systems, products can usually run on a couple of different kinds of wireless technologies and interfaces but it's hard to know which one is the best for your own smart home.
Zigbee, Bluetooth®, and Wifi are all great choices—but they have their pros and cons.
Interested in becoming a Nedis SmartLife partner?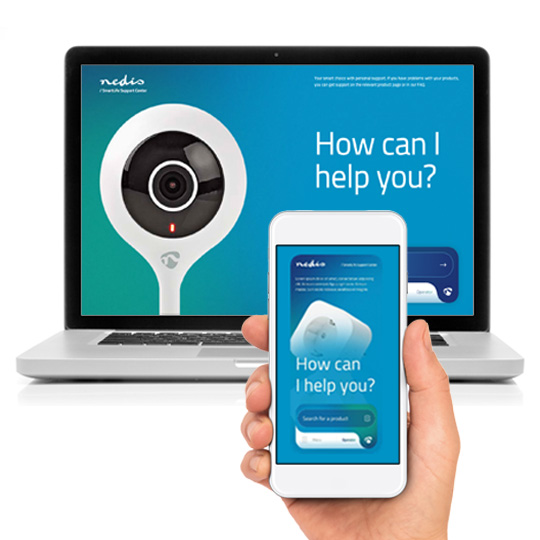 Support
Nedis SmartLife Support is an extensive offering that helps our customers to bring their products to market quickly and efficiently. We provide support from sales and technical advice to product installation and training for retail partners.

The customer support provision includes product and installation, as well as on-site help at the service point. The Intelligent Operator helps the installer optimise their use of our products. The POS Materials support sales, marketing and image enhancement.
Powered by Tuya
Tuya Smart (NYSE: TUYA), a leading global IoT Cloud platform, has established a thriving IoT ecosystem by carefully selecting partnership companies in Europe. These diverse partnerships have been chosen to offer users a well-rounded suite of IoT solutions tailored to the needs of the European consumer.

Their global operating platform enables us to ensure that the technology of Nedis SmartLife is fully adaptable to future technological breakthroughs and changes.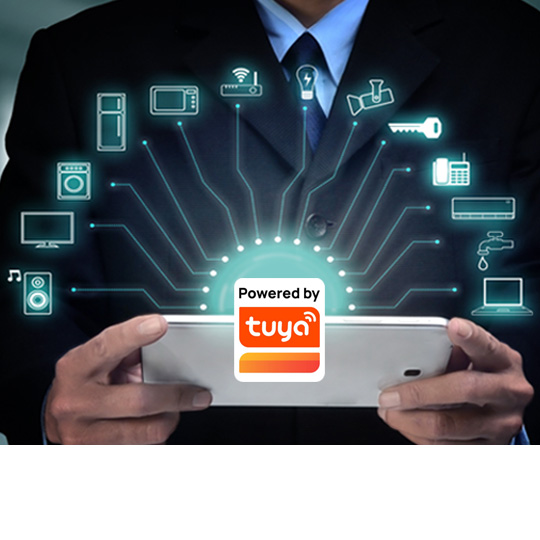 Perfect alone. Awesome together.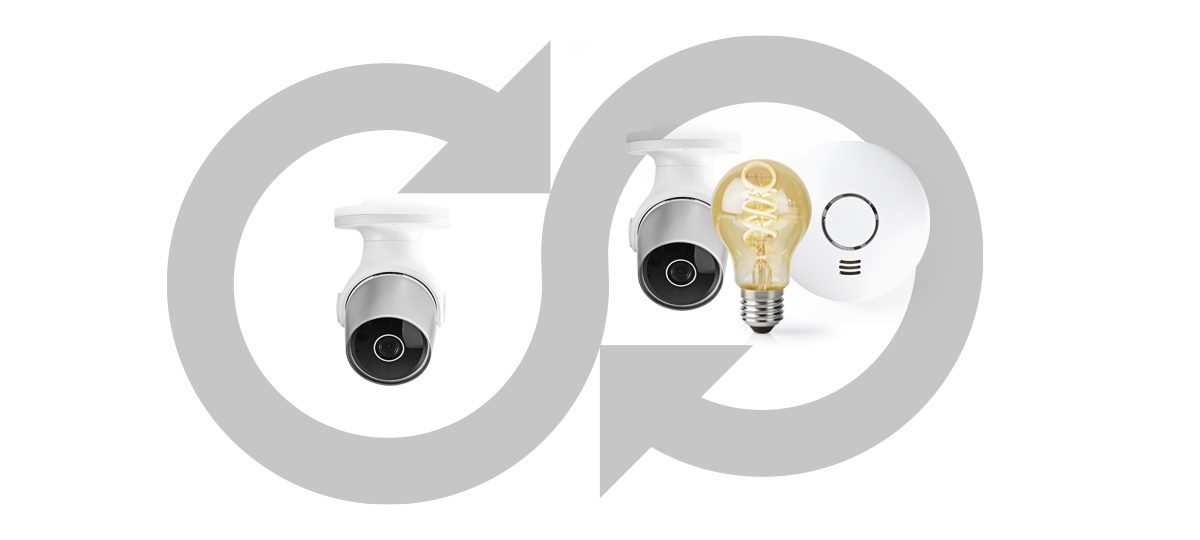 Scenarios and automations are used to create a smart home. Based on a condition you can control any other Nedis SmartLife product. By using and optimizing these automations products will seamlessly work together. With the easy-to-use Nedis SmartLife app, a scenario is set up in a few clicks, you can be creative and add more and more products and scenarios, combining them all into your unique and personal smart home. The sky is the limit, especially with the extensive range of Nedis SmartLife!
Nedis SmartLife Productgroups
Everything you need to make your life more efficient, easier and smarter. Smart bulbs, plugs, sensors, smoke detectors or a smart video doorbell that lets you see who's ringing the doorbell. All you need to get started is a smartphone, Wi-Fi and the Nedis SmartLife app.